The Latest News...
Bourbon Aristocracy
My bluegrass band The Bourbon Aristocracy will play at Westminster Presbyterian Church (Munster, IN) on July 2nd and Fischer Farm (Bensenville, IL) on October 14th. Joe/I will play some duo shows also - Sister Lakes Brewing (Dowagiac, MI) on June 24th and downtown Oak Park on July 6th.
We were recently profiled by the Chicago Tribune about our recent gig at Barrington Public Library. Stay tuned for additional dates, or check our website.
Le Travaillant
My Cajun band Le Travaillant will play full band gigs at Skokie Public Library on June 11th, Mallinckrodt Park (Wilmette, IL) on June 25th, and the Villa Park concert series on August 10th. Stay tuned for additional dates, or check our website.
Character Fleadh
A duo line-up of my acoustic Irish band Character Fleadh will play in downtown Oak Park, IL on June 22nd. A trio line-up will perform July 7th in downtown Desplaines for the Friday Nights Live series and August 27th for the Glen Ellyn Festival of the Arts. A quintet version of the band will perform on August 2nd at Aberdeen Manor (Valparaiso, IN). Stay tuned for additional dates, or check our website.
Tautologic
My original band Tautologic is working on new recordings and will release its long-delayed Re:Psychle album in 2017. Catch us at the Kenosha Public Library on November 16th.
Chez Butter
Chez Butter will play July 21st in downtown Desplaines for Friday Nights Live.
New Projects pending
I have a few new composing, recording, and/or performing projects in development: new tracks by Tautologic, Michael Carlos, and Cesar Corral. Stay tuned.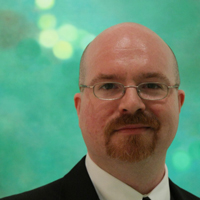 Guitar Lessons
I'm teaching beginner/intermediate guitar lessons, with an emphasis on folk and singer-songwriter accompaniment styles and theory. E-mail me for details and availability.
Piano Lessons
I have a few early afternoon and evening slots in the Hyde Park area that I'd like to fill. See my Keys page for details on my teaching practice.
Voice Lessons
For adults. Inquire for available days/times at locations in/around Hyde Park. See my Voice page for details on my teaching practice.
Other Stuff to See/Hear:
- Tautologic (original rock)
- Logical Fleadh (Celtic rock)
- Chez Butter (soul/funk/R&B)
- Bourbon Aristocracy (bluegrass)
- Character Fleadh (Irish/Scottish folk)
- Le Travaillant (Cajun/zydeco)